Dhanya Group was established in 1982, under the able leadership of Mr. John Mathai.Headquartered in Sharjah, U.A.E, we have an extensive network across the Middle East. In the last 30 years, we have successfully established multiple strategic business divisions to cater to the various requirements of our industry and customers.
The chairman, Mr. John Mathai, a veteran businessman with years of experience in various industries, set a few values that every employee must embody and strive to achieve. He firmly believes that if every employee is dedicated and works hard, they can deliver extraordinary results that benefit our valued customers. His strategic leadership, direct involvement and constant motivation helped guide the Group to new heights. His extensive knowledge of various industries, helped us strategically plan and diversify our interests to fulfil the needs of our customers.
Mr. John Mathai has been highly honored for his exceptional leadership skills with the
Travancore Business Excellence Award 2012 by the Hon. Finance Minister of Kerala, Mr. K. M. Mani.
Best NRI in Alleppey district by the Hon. Governor Justice of Kerala, Shri. P Sadhasivan.
Business Excellence Award 2008 from Kayamkulam NRI's – UAE Chapter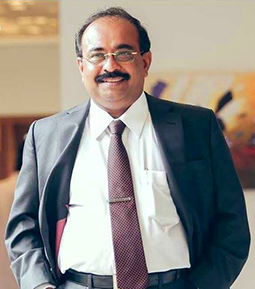 One of the main factors that we looked at as we grew was sourcing parts and spares as close to the manufacturers as possible. Our improved and technologically advanced logistics system helps us execute orders and requests all over the Middle East accurately and efficiently. Through careful planning we have managed to create a supply chain that is a leader in the industry. Dhanya Group is now a market leader in the Refrigeration, Air Conditioning, Vehicle Air Conditioning and Automotive Genuine Parts retailer.
Higher standards for quality and delivering outstanding results through innovation are two of the other values that Mr. John Mathai inculcated in his team. Delivering value to the customer at every point has become an obsession and a pledge at Dhanya Group.
Vision
We strive to be an organisation that inspires people to be the best they can be, to be open to change and adapt to the demands of the growing market while putting our valued customers first. We will constantly strive to improve our services to deliver the best value for your investment in us. We aim to be a leader in our industry while being mindful of our overall responsibilities to our shareholders, customers and society at large.
Mission
It is our mission to enhance the quality of life for our valued customers and contribute to the growth and well being of our employees and society. We will be socially responsible in our conduct and always emulate the highest standards in service, quality and safety in the industry. We will build shareholder value by delivering services and solutions that are innovative, reliable and costefficient.
Values:
Committed to Customer Delight Always
We will strive to serve our customer to the best of our ability.
All stakeholders, be it the customers, employees, society or environment will be treated with respect and dignity.
Maximize customer satisfaction by surpassing expectations consistently.
Good corporate governance and conduct is paramount.
Strive to be an industry leader through innovation, efficiency and strong work ethics.
Be exemplary and lead by example.
Products
We are able to supply a variety of products through our branches across the Middle East. The following are the sectors we concentrate on:
Refrigeration
Air Conditioning
Vehicle Air conditioning
Genuine Automotive parts
Automotive belts
SWiring Accessories
Automotive Services
Miscellaneous Products
Brand Portfolio
Dhanya Group has maintained long and fruitful relationships with many leading brands across the world. Our association with reputed brands like Goodyear, Dupont, Sanden, Hellenic Cable, Uniweld, Robinair, Toyota, Nissan, Mitsubishi, Mazda, Isuzu, Arkema & Denso and many others have helped us deliver the best service and products to our customers. All the products that we sell are checked to see if they conform to the latest technology, design and quality in order to ensure the highest standards and total customer satisfaction. Our sales and marketing teams are qualified to deal with any issue you have and will help you with a solution that will put a smile on your face. These teams are backed by a team of highly skilled engineers to help ensure customers get the right product the first time around.
Major markets
Being established in the U.A.E, which is a flourishing hub of trade and commerce, allows us to cater efficiently and costeffectively to the demands of our customers. Our expertise in the Automotive, Refrigerant, Air conditioning and electromechanical industry has made us a market leader and a force to be reckoned with. Our wellstocked warehouses are able to supply products almost immediately as they are fully computerized and have a centralized distribution system. This also helps us maintain inventory and also ensure stringent quality checks and superior service.
Diversification:
Dhanya Group has diversified in order to meet the various demands of our customers. These sister concerns aid each other to ensure we deliver exceptional and timely service. This also helps us plug the gaps in our industry where there has been high demand for exceptional services.